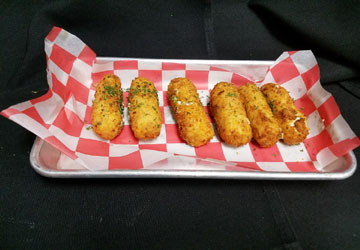 Appetizers-Jap Bites
Think jalapeno poppers on steroids, but we make these in-house daily! Jalapeno's, bacon, and cream cheese dredged in buttermilk and seasoned flour, then fried to perfection. Served with guests choice of dipping sauces.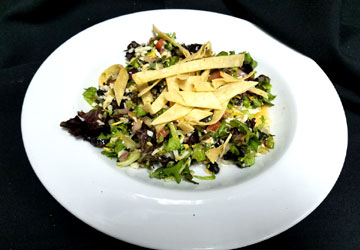 Fiesta Salad
Chopped spring mix and Romain tossed with pico de gallo, 4 cheese blend, and blackbeans tossed in a jalapeno lime vinnaigrette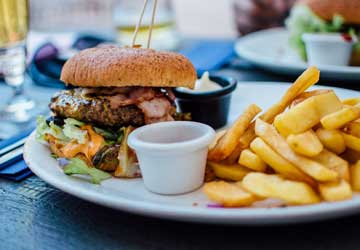 All-American Burger
1/3 lb. fresh beef patty, cheddar cheese, lettuce, tomato, onion, mayonnaise, served on fresh bun, choice of side. Options of bacon, fried onion strings, sauteed onions, jalapenos, avacodo, fried egg, and more...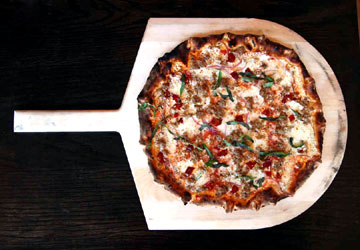 Pizza
Enjoy our individual pizzas with sundried tamato and pesto sauce with a 4 cheese blend. Choice of vegetables. Toppings of steak, pepperoni, ham, pulled pork, sliced roast beef, ground beef or turkey.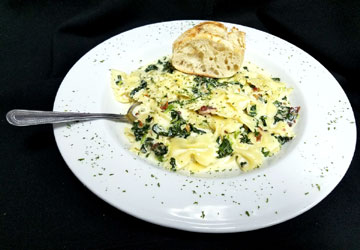 Carbonara Pasta
Farfelle noodles, bacon, onions, garlic, and spinach in a creamy Parmesan cheese sauce. Served with French baguette.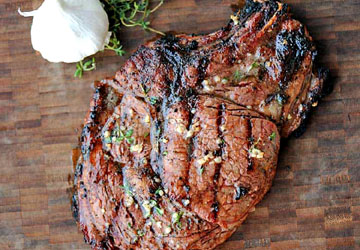 Prime Ribeye Steak
Cooked to perfection on our grill and to your liking. Side dishes are availabe.